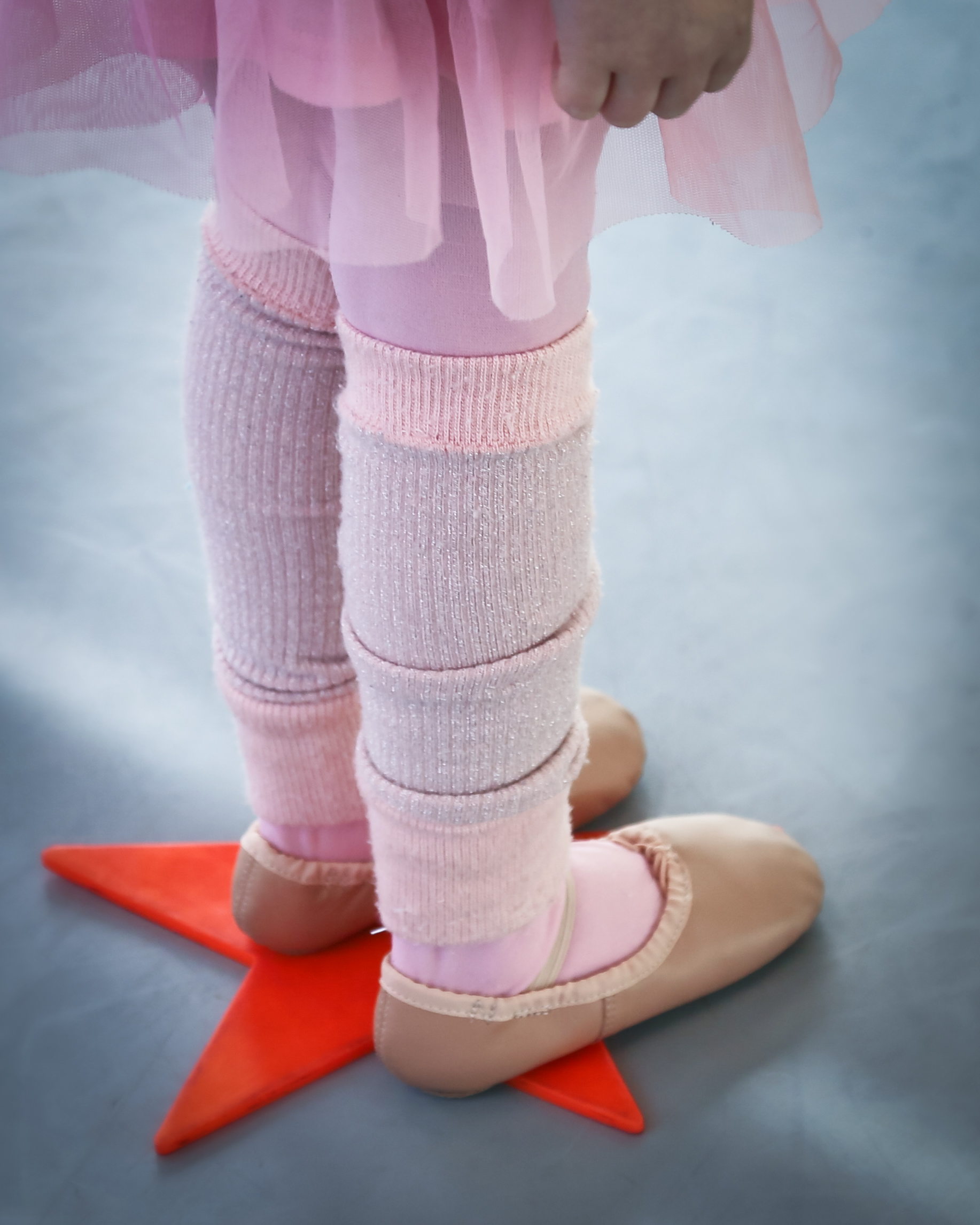 Tiny but mighty, these mini movers are ages 3-5 and are just getting started. These classes focus on the FUNdamentals of dance. Certain classes are geared towards play and fun, while others will work towards a performance.
Our beginning classes are aged based and have a range of 3-4 years in each level.
Youth/Level 1: Children ages 5-9 who are ready for structure and expanding their dance skills.
Tween Levels: Tween dancers ages 8-12 just getting started with dance, but want to be with peers.
Teen Levels: Teen dancers ages 13-17 newer to dance and looking to dance with their peers. We are very strict with our teen age requirements - especially for hip hop.
S.T.E.P. ACCELERATED CLASSES
Our accelerated S.T.E.P. classes are meant for dancers 8+ who are ready to excel and grow inside of the program. Advancement is based on correct placement, skills mastery, and require PLACEMENT.
Placement is not age-based which means classes have variety of age levels. Students spend an average of 2 years in each level before mastering skills. They will receive annual skills testing and evaluation each spring.
Did you know dancing is the best diet? Have fun and get in shape, and save with one of our club cards!
Hip Hop: focuses on choreography and style and class will include older teens.
Hip Hop Sweat: an intensive 1.5 hour workout.
Below are listed classes that make up the backbone of dance. With so many class offerings, we're sure you will find the perfect fit.
Acro/Tricks
THE SPECTACLE
Acro/Tricks adds athleticism and gravity-defying elements to your dance skills.
Benefits include:
Builds strength and flexibility

Learn to take risks

Lends skills for cheer and dance teams

Non-performing class

Follows the Acrobatic Arts curriculum
Aerial
THE FLIGHT
Aerial helps you grow wings and FLY!
Benefits include:
Builds core and upper body strength

Increase acrobatic skills

In partnership with The Aerial Studio (Cirque du Soleil and Beyonce Foundation Tour)

Non-performing class
Ballet
THE FOUNDATION
Ballet lays the groundwork for all dance and turns hard work into possibility.
Benefits include:
Fosters grace and poise

Develops key muscle memory

Delivers basic dance movement

Pointe, non-performance, and performance classes available
Conditioning
THE AWARENESS
Dancers use bands, balls and rings to activate, tone and train.
Benefits include:
Body Awareness

Proper alignment

Core work

Non-performing class
Combo Classes
THE BASICS
Combination classes create opportunities to sample jazz and hip hop.
Benefits include:
Introduces jazz and hip hop

Reinforces dance basics

Blends technique with fun

Performing class
Contemporary
THE ART
Contemporary gives voice to emotions through innovative movement.
Benefits include:
Innovative thinking

Highly technical and athletic

Expressing emotion and story

Performing class
Disney Dance
THE FUN
Disney Dance opens the door into castles of fun with creative storytelling, dress up , and play while introducing jazz and ballet basics.
Benefits include:
Fosters creativity

Blends storytelling with movement

Opportunities for dress up

Performing class
Hip Hop
THE GROOVE
Hip hop brings the beat and the funk of the music to the mover.
Benefits include:
Develops rhythm

Teaches syncopation

Prep for dance teams

Age-appropriate music and movement.

Hip-Hop music relies heavily on the culture from which it is derived and may contain some mature themes. Age is always considered when selecting music for class and music is always edited, but sometimes the context is unavoidable.

Performing class
Improv
THE PROCESS
Explore organic movement process and learn the art of self expression.
Benefits include:
Develop greater movement vocabulary

Boosts audition skills

Cure for a bad day

Non-performing class
Jazz
THE POWER
Jazz drives the rhythm right down to the feet.
Benefits include:
Reinforces basic technique

Teaches dynamics

Introduces a variety of turns and leaps

Prep for musical theater

Performing class - see schedule for details
Leaps & Turns
THE PRACTICE
Practice makes perfect!! A must-take technique class for every dancer
Benefits include:
Reinforces basic turns and leaps

Develops dance progressions

Refines dance technique
Lyrical
THE STORY
Lyrical gives voice to emotions through innovative movement.
Benefits include:
Improves grace and fluidity

Highly technical and requires enrollment in jazz or ballet

Expresses emotion and tells a story
Mini Moves
THE BEGINNING
Mini Moves is a magical introduction to music and movement.
Benefits include:
Large motor skill development

Teaches pattern repeats

Social interaction

Non–performing class
Private Lessons
THE DEDICATION
Work with one of our professional instructors to customize an individual dance program.
Benefits include:
One-on-one attention

Work on skills for advancement

Cross train for other activities: gymnastics, cheer, musical theater, show choir
Tap
THE RHYTHM
Tap teaches timing and tempo turning toes into a timpani of sound!
Benefits include:
Teaches coordination

Engages mind and body

Emphasizes timing

Prep for musical theater
All dancers are required to adhere to the following dress codes. We have great sensitivity and acceptance in relationship to gender pronouns. Please assume and apply the words 'those who identify as' in front of these terms throughout the information.
Please make sure dancers arrive on time and prepared for class. Dancers must be dressed according to the dress code. Failure to be dressed properly will lead to a warning. After three warnings, dancers may be asked to sit out if the dress code is not followed. We have lockers available for rent if carrying a dance bag does not work for your family.
ALL CLASSES
Dancers should have hair off their face. No jeans or skirts/dresses. Dancers should wear clothes where they will be comfortable in all positions. Boys may feel more comfortable wearing a 'dance belt' once they reach intermediate levels.
Hygiene: Due to our physical work that is often done with a partner or in close quarters, dancers should be aware of hygiene and body odor (some dancers as young as 9 may need deodorant!). As female dancers mature, please be vigilant regarding the need to shave (in relationship to costumes).
MINI & DISNEY CLASSES
We want our little movers to be comfortable to express themselves. From full princess dress, to leotards, or fitted clothes (leggings, booty shorts, and fitted tanks or t-shirts), it is all about what makes them feel good.
Shoe requirements:
• Mini Moves & Disney Dance: bare feet or ballet shoes
• Mini Ballet: Ballet shoes
• Mini Tap/Ballet Combo: Ballet and Jazz shoes
• Mini Hip Hop: Sneakers
• Mini Jazz/Ballet Combo: either jazz or ballet shoes
• Mini Jazz/ Hip Hop: Bare feet or Jazz shoes and Sneakers
JAZZ
Jazz shoes in tan. Fitted clothes (leggings, booty shorts, and fitted tanks or t-shirts). All dancers level 4 and up may be required to have both tan and black jazz shoes, black jazz shorts, and a black and nude leotard.
BALLET
Pink ballet shoes (leather or canvas). Female dancers must wear a leotard, tights and hair in a bun. Jazz shorts and fitted warm ups okay. Boys should wear fitted pants (jazz pants or leggings) and a fitted tank or t shirt.
LYRICAL
See jazz - jazz shoes (tan), for girls, nude leotard may be necessary for the performance to wear under costume. NO DANCING IN SOCKS unless required by the instructor
CONTEMPORARY and IMPROV
See jazz – bare feet, for girls, nude leotard may be necessary for the performance to wear under costume. NO DANCING IN SOCKS unless required by the instructor
CONDITIONING
Cross-Trainers and fitted clothing
HIP HOP
Sneakers & comfortable street wear that allows your dancer to move. Please, no skirts, dresses, or slip-ons.
TAP
Black tap shoes - Comfortable clothes (see jazz). Note: heeled shoes not recommended.
AERIAL & ACRO
Leotard, tights or leggings, long sleeves suggested. In an effort to protect the silks, please no shorts or clothing with zippers, and have children wear deodorant when necessary as the smell transfers to mats and silks.
VOICE AND ACTING
No strict dress code- wear comfortable clothes that allow movement and singing (no restrictive tops). Sneakers or jazz shoes.
BALLET & JAZZ DISCOUNTS
Add a second ballet class and you will receive 10% off the second ballet class. Add three or more and save 5% on each additional ballet class.

Add a second Jazz 1, Tween Jazz, Teen Jazz, or Jazz 2a and you will receive 10% of the second jazz class. Add three or more and save 5% on each additional jazz class.

If we require you to take a class concurrently after placement, we will offer you 50% off the higher level class.
DANCE ARTS VIP CLUB
If you qualify for our VIP Club, please contact rita@sbdancearts.com to redeem your discount!
Sign up for a 7th class and receive a VIP Swag Bag.

Save 10% on your 8th and 9th class.

Save 25% on your 10th and 11th class.

Save 50% on your 12th and more classes. * Jazz, 2b-Adv Pro Jazz count as ONE class and discounts apply towards the lesser valued classes
Private lessons are available to help you or your dancer excel, establish and meet goals, and work one-on-one with our professional faculty. Kids and adults enjoy personal attention and customized lesson plans to help them become more comfortable on the dance floor.
Lessons range from $75-$85 per hour and $40-$55 per half hour depending on the instructor. Ask about packages!
Book your lesson today! Email lauren@sbdancearts.com
Sick of doing sit ups? We are authorized providers for Independent PE for local schools!
Contact your jr high or high school counselor to apply.
Email rita@sbdancearts.com for rates and sign up information.